Alex + Terrance did it in front of friends and loved ones last fall while rocking a rainy Seattle day for a beachy Golden Gardens Bathhouse wedding shindig with an edge. It was an action packed day dodging raindrops and celebrating with sand between our toes.
I was joined by Huy Nguyen (honcho at Foundation Workshop, Fearless Photographers and Love Unscripted) as a very, very capable second photographer and it proved to be a great experience working alongside him and a great asset to Alex and Terrance's image collection.
My coverage started off in the Ballard neighborhood with the girls having hair and make-up done in a friend's home. It was a cozy little bungalow that provided a homey, comfortable vibe. Huy started off an apartment on Capital Hill belonging to a friend and was on hand to photograph plenty of Xbox and consumption of spirits by the guys 😉
After a 1st look at Golden Gardens Bathhouse where Terrance got to see Alex in her beautiful family heirloom bridal gown for the first time, the couple and bridal party ventured to King's Hardware in the heart of old Ballard to make use of the covered outdoor patio and establish a fun and relaxing mood with some bourbon cocktails, a great idea.
We next headed back to Golden Gardens to take some portraits incorporating the beautiful fall foliage and then ducked inside to ready for the ceremony. The bride's brother was stationed in Istanbul and joined us live via FaceTime. One funny moment during the ceremony was when Terrance grabbed an instant camera to snap a few photos of Alex… I don't think she knew that was coming and her expressions were priceless.
Style points for this wedding were: A time capsule of anecdotes and well wishes by guests, mojitos, some seriously tasty pie in lieu of cake, limbo dancing, their pugs cutting loose on the dance floor with a rainy nighttime portrait and wet sparkler send off. The best.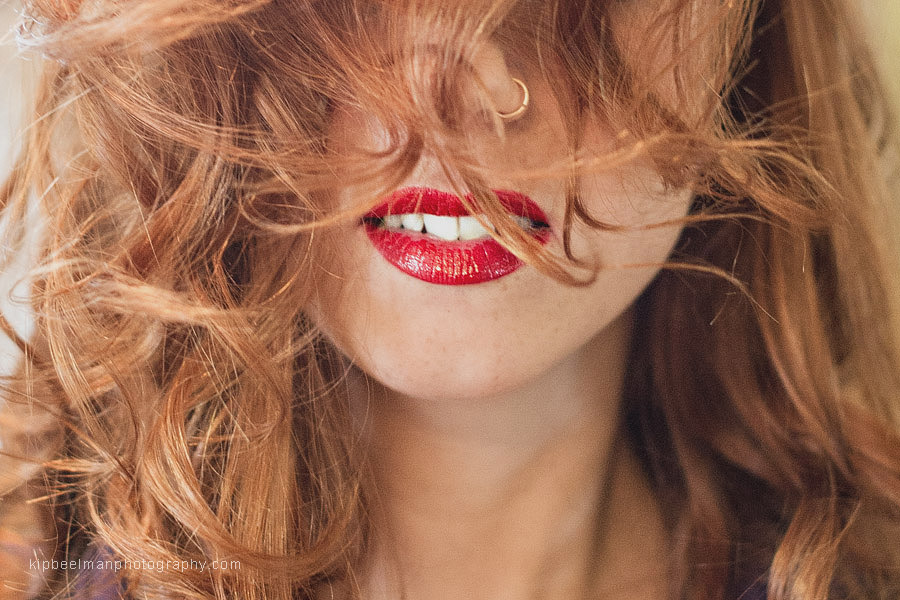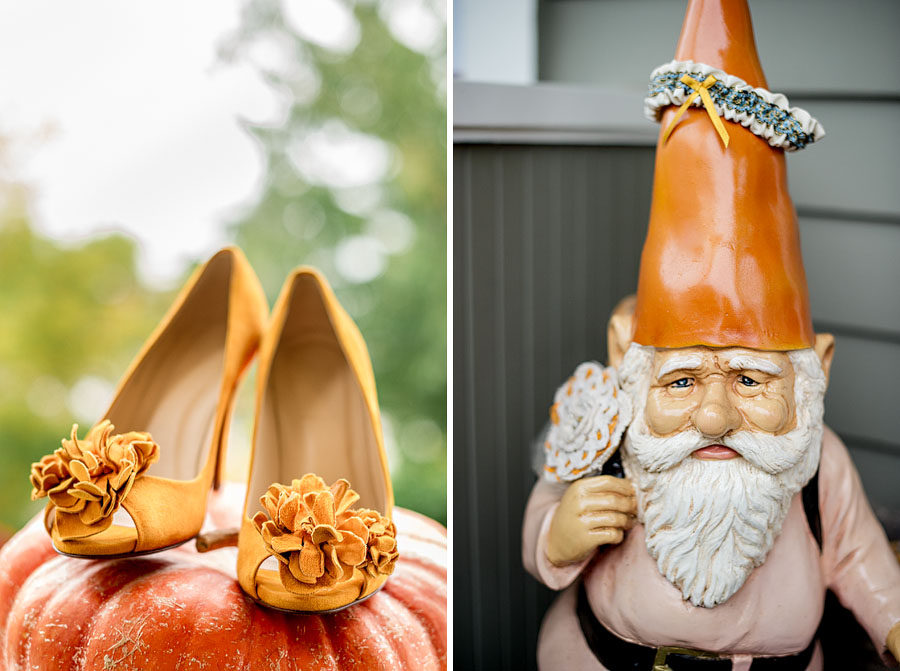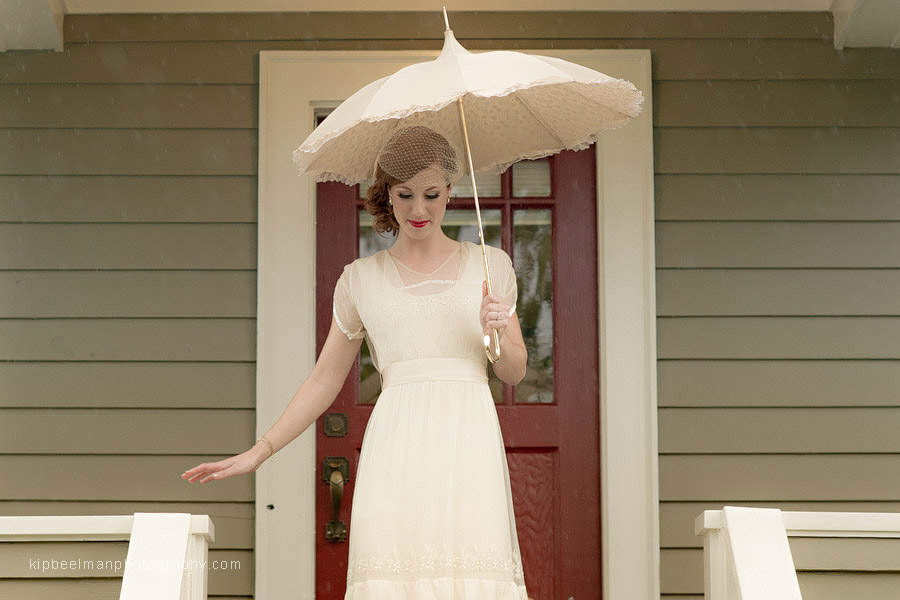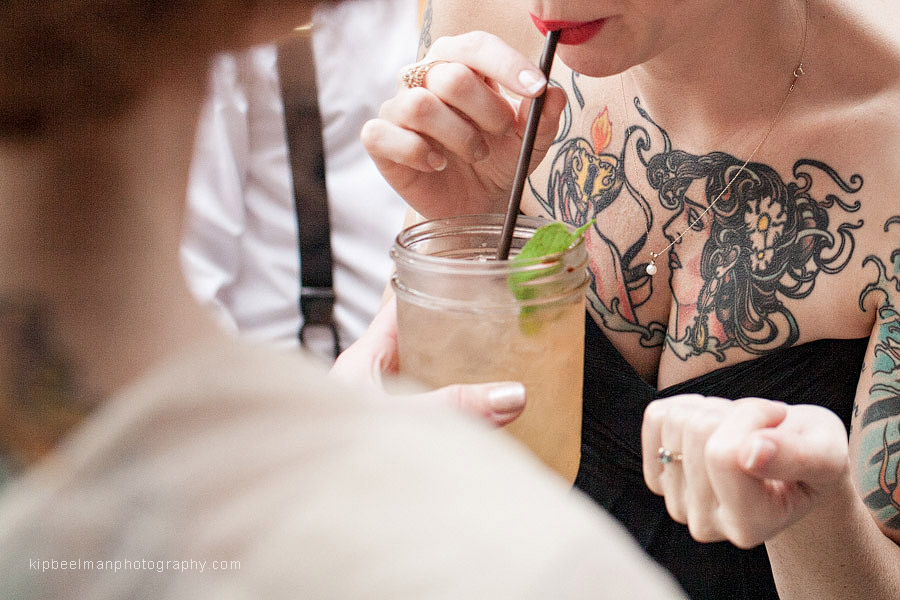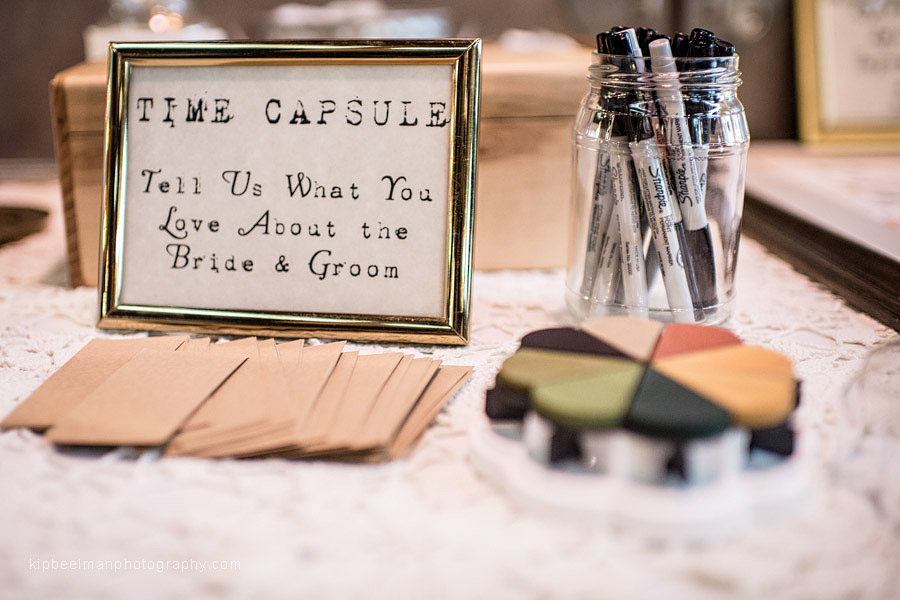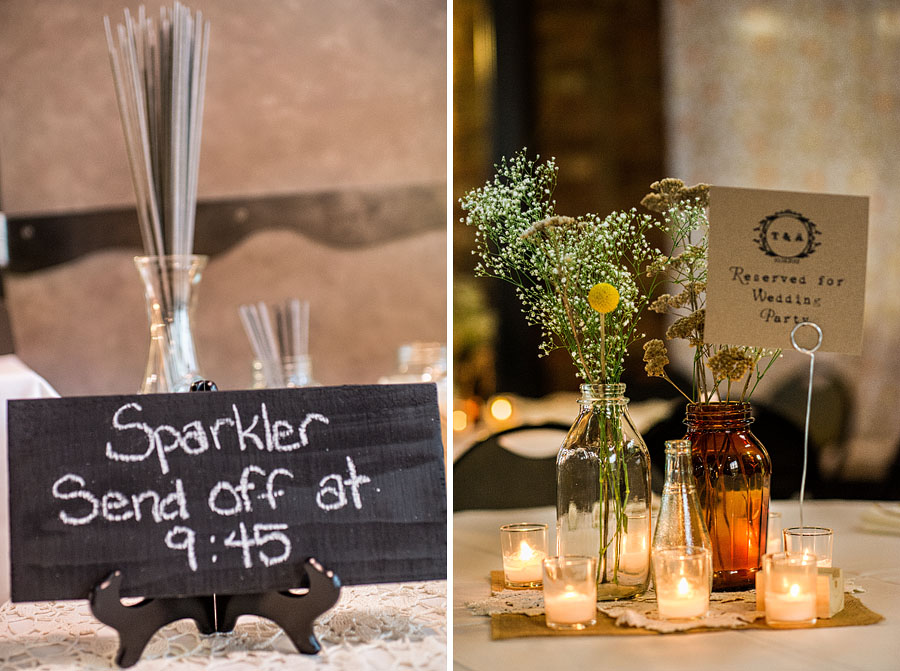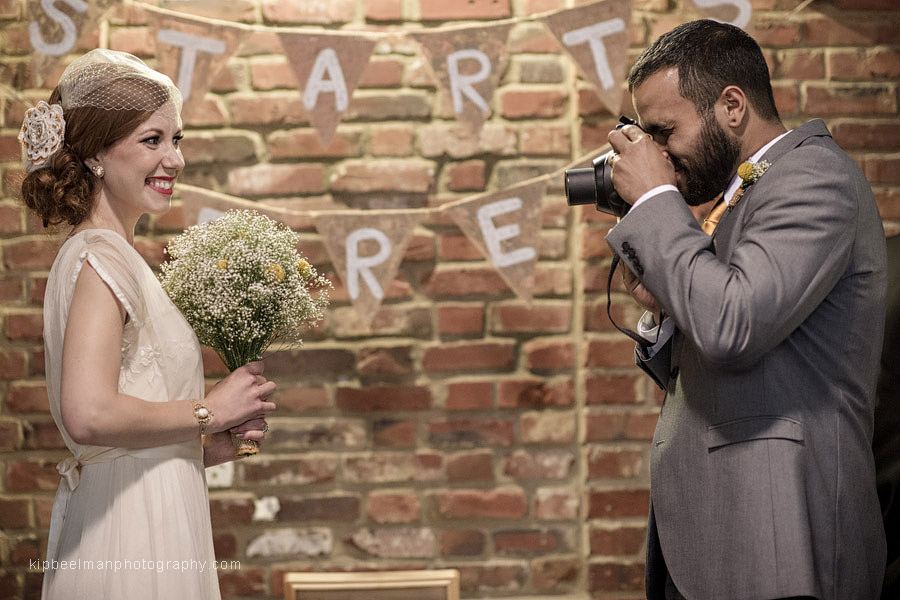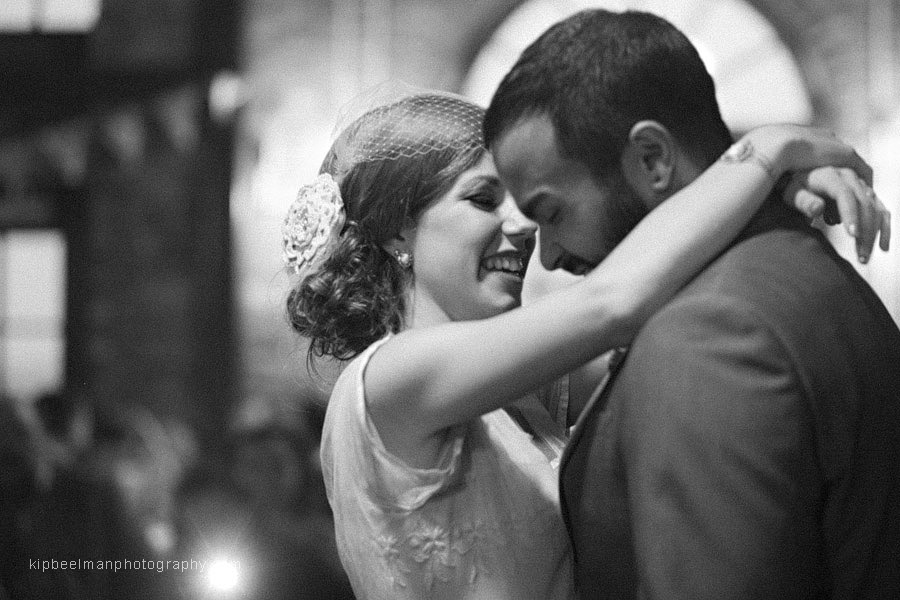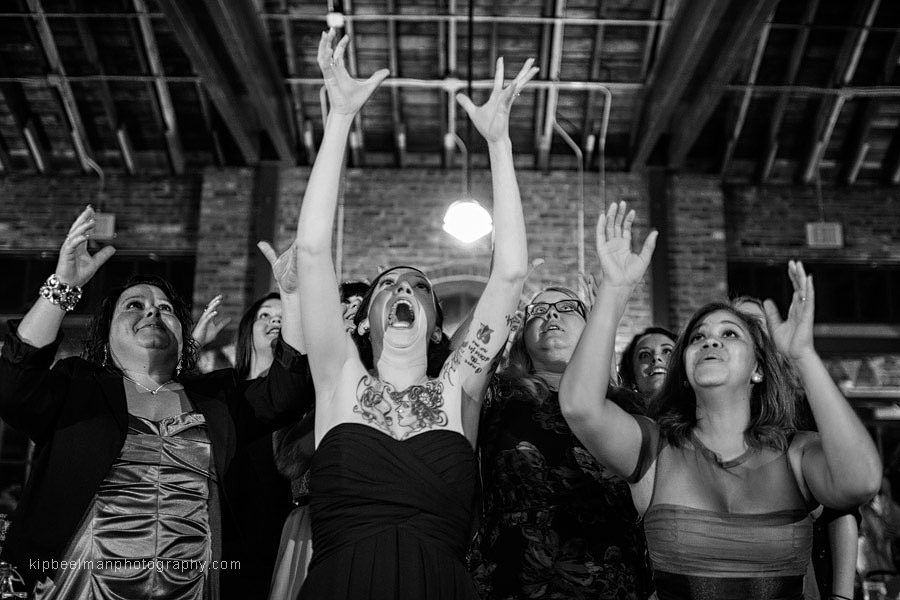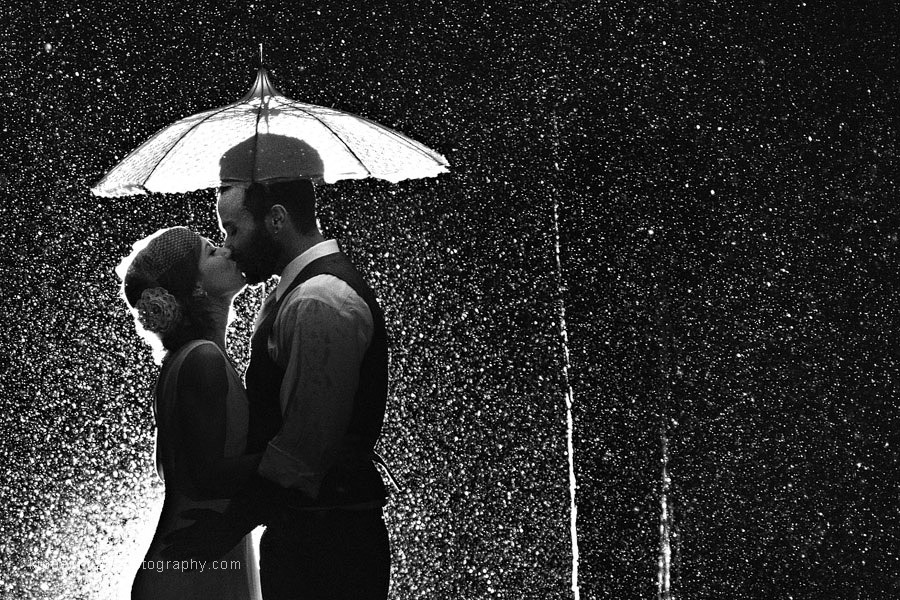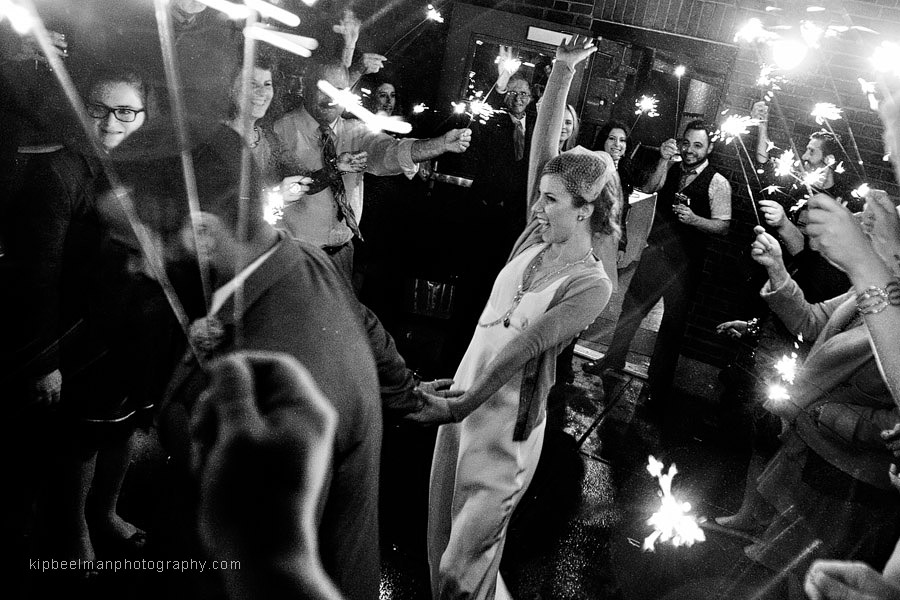 Golden Gardens Bathhouse Wedding Details
Venue: Golden Gardens Bathhouse
MOH: Caitlin Shipley
BM: Adam Critzer
Officiant: John Meyer
Bridal Gown: Family heirloom
Florals: The bride
Coordination: The bride
Catering: Larry's Smokehouse
Parasols: Bella Umbrella
Photography: Kip Beelman Photography